• Bathtub • Custom • Retired • Seniors • Shower • Sistine Stone • Tile • Walls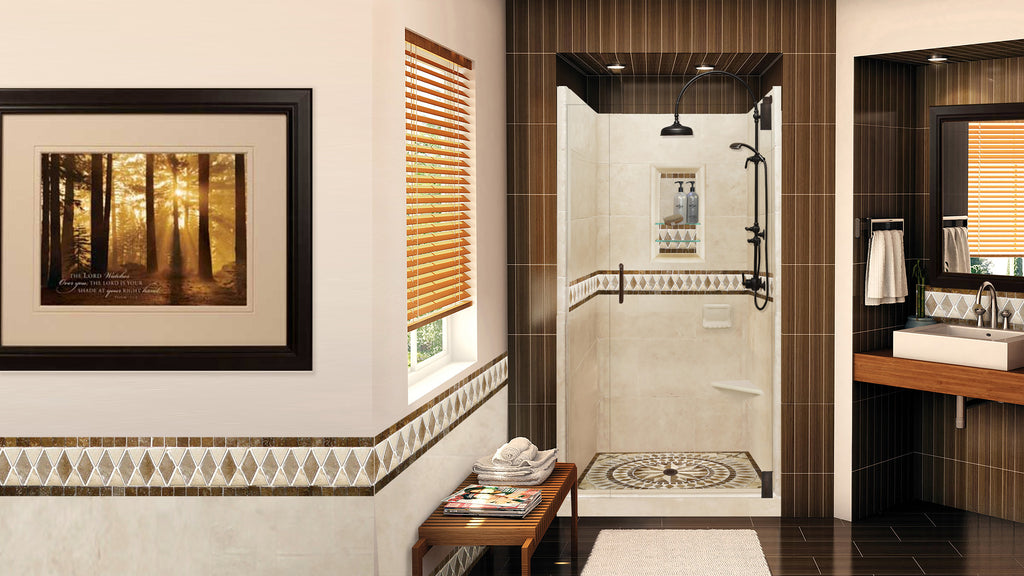 After working for nearly 60 years, Mike a retired cobbler found himself in a home he and Mary have owned for over 50 years that needed a much-deserved renovation. Don't get me wrong, it was a cute, well-kept home, and freshly painted, but very outdated.  Mike was not just any cobbler, he made hand-crafted shoes, boots and bags for very special clients, a true artisan with a great eye for style...  While looking to remodel the master bathroom and exploring the options from building a shower from the ground up to a fiberglass shower stall; they decided that a shower...
---
• Alcove • American Bath Factory • Bathtub • Custom • Freedom Collection • Grab Bars • Safety • Seniors • Shower • Sistine Stone • Tile • Walls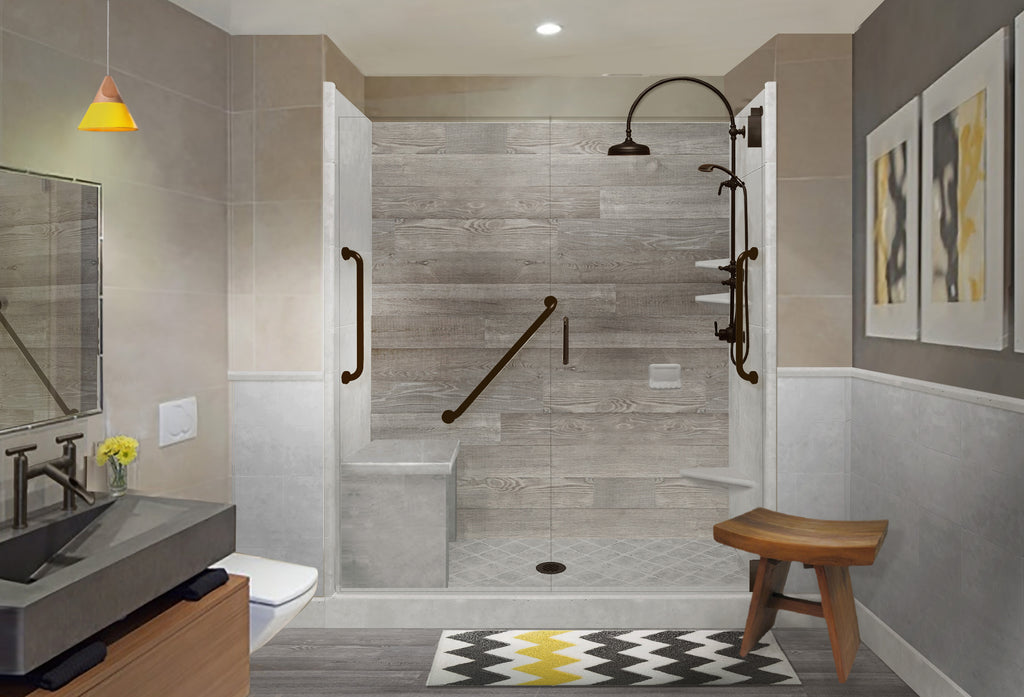 American Industrial is a hot remodeling trend today in all areas of the home and will continue to be for decades. Whether you want an out of the box solution or a custom design that is all yours, a Sistine Stone shower kit may be the perfect solution for you to up-style your bathroom. A truly designer bathroom that would set you back $30,000 if you were to have it built using traditional bathroom remodeling methods would be a great DIY project that can be accomplished in a weekend for about $4,500. ($5,000 If you add a matching sink)  This...